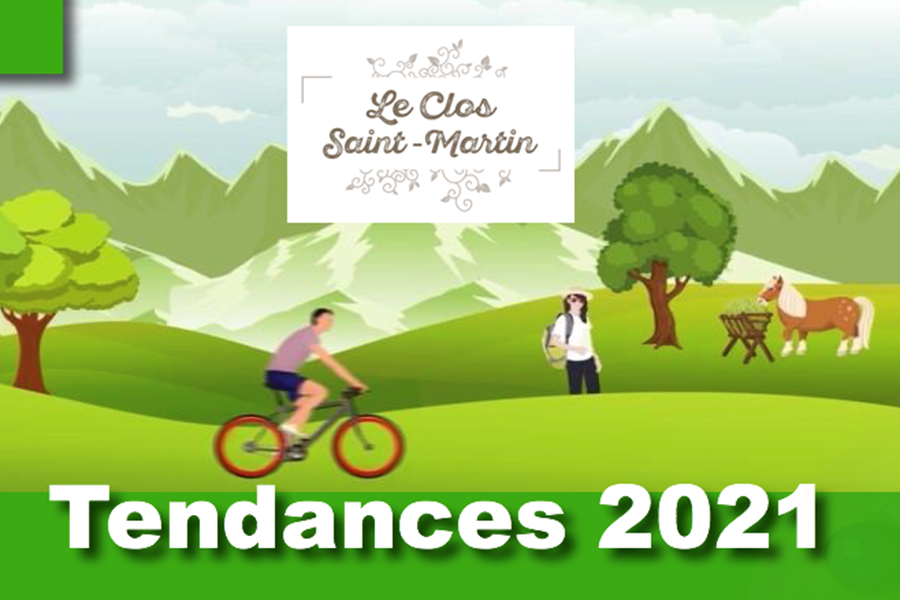 Small & Rural is beautiful
The world according to Covid is seeing a strengthening of the tourist trend that has started in recent years: no more mass tourism, place for ""slow tourism"". The health crisis is accentuating the groundswell that was already there, born of the real awareness that it is time to preserve our environment for all, on a global scale. The travel industry is changing.
WHAT TRENDS? here is a summary of the day before that I carry out, and which reassures me, because my lodgings meet current expectations.
The desire to reduce the health risk favors small structures where customers do not meet very often and do not have to share spaces for circulation, reception, etc.

The destination France is regaining its letters of nobility.

The Staycation takes off : we go very close to home, on a local getaway, practicing immersion and ecology.

We favor reunions , sharing, meetings.

We arrive by train , we travel in soft modes (on foot, by bike, by public transport), we avoid the plane to reduce our carbon footprint.

Flexcation is developing : we mix teleworking and relaxation, even we work on vacation for diehards.

We seek simplicity , we support rural and sustainable economic development, we contribute to local life.

We favor nature and cultural experiences (hiking, horse riding, cycle tourism, heritage, etc.).

We love the local products , the producers' stores, the picking of fruits and vegetables on the farm, the gastronomy of the country.

We take responsibility, we commit.

BONUS! with all this, we are proud of ourselves and we re-generate! in health, well-being and sociability.
I like this reasoned, nature, soft, resilient and inclusive tourism! And you ?
In all seasons, you will be welcome in our valley and our countryside, so close to Paris.

* (formula borrowed from Elloha's blog)