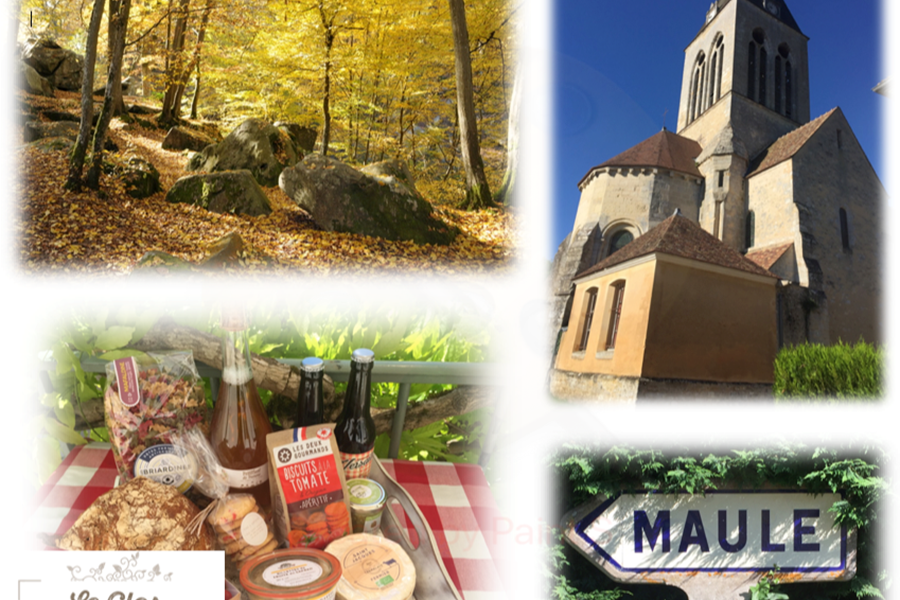 Autumn colors and flavors in the Mauldre Valley
There is no lack of outdoor activities here, and rejuvenating walks in the countryside, forest or in the heart of old villages will have the scent of autumn. With educational and tasting tours, the local producers will make you forget the gloomy health situation, the pickings on the farm will delight children and adults alike and the seasonal activities will delight vacationers lacking experiences, culture and escape!
Your gîte is ideally located for an exotic, restful and stress-relieving stay. You can even leave with your jams! (jars and sugar provided).
From your comfortable accommodation, I will advise you to organize your star tours for a "food tour" and / or a "fun tour" in Yvelines!
Here are some examples of what is enchanting, good, fresh, in short circuits and in season around your accommodation:
Pick-ups at the Ferme du Logis
Pick-ups , tours and educational workshops at Fermes de Gally
Autumn activities
in the Plain of Versailles
Activities in the Plain of Versailles
Butterfly Greenhouse
Zoo Safari de Thoiry
Escape Games at Château de Thoiry
Horse riding / equestrian centers
Adventure park and tree climbing, Indian Forest Yvelines
8 hikes in the Yvelines to admire the fall colors

#foodtour #slowtourism #gastronomic holidays #children's workshops